The Prime-time journey began on a fateful August 2011 afternoon, when then-baritone Seth Bocknek decided to send out a persuasively worded (we'll let him think) e-mail, wondering whether Tom, Michael Black, and original tenor Adrian Smith might be interested in forming a quartet to compete in the International Collegiate Contest of barbershop quartet singing. The geographical logistics were cumbersome, the expectations paltry—but form a quartet they did. And much to the surprise of these four students (who have since all graduated and moved on to well…other stuff), things sort of took off from there.
'Shoptimus Prime tied for 7th at their very-first provincial competition—in October 2011—and then went on to place 1st at the following provincial competition, in April 2012. Unfortunately, in May of 2012, tenor Adrian Smith moved out to Calgary, AB, to complete his Master's degree in Geophysics (that's right: not just a pretty face). In spite of the severe limitations the move placed on the quartet, 'Shoptimus Prime managed to place 10th at their first International competition and, in October 2012, to make history by becoming the youngest-ever quartet to be crowned the Ontario District Quartet Champions—an achievement that, once earned, renders the quartet ineligible to re-compete at the provincial level.
Recognizing that continuing to sing together might be only slightly trickier given the 3,200 km increase in distance, 'Shoptimus Prime was forced to look at other formation options in order to keep the quartet active. In November 2012, Adrian stepped back from the quartet, and Michael La Scala—an experienced young barbershop singer from Buffalo, NY—became the new tenor of 'Shoptimus Prime. Happy to have found a way to keep the quartet going and honoured to be the 2012 Ontario District Champions, the quartet started striving to make some noise at the international level, competing each July in the International Collegiate Competition against a handful of other top-caliber quartets, the members of which must be younger than 26 years of age. In their new formation, the quartet qualified to compete in July 2013 at the International Collegiate Quartet Competition in Toronto, ON, where they placed 7th.
A year later, the quartet returned to International Competition, this time in Las Vegas, placing 12th in the pool of collegiate quartet competitors. Shortly thereafter, the quartet announced that founding baritone, Seth Bocknek, would be leaving the quartet to continue his studies in Mandarin at Tsinghua University in Beijing. Ever the gluttons for punishment, the quartet went searching for another baritone and were lucky enough to find another La Scala brother to take Seth's place. With new member Joel, the foursome competed in their final year of eligibility for the International Collegiate Quartet Contest and were thrilled to earn a silver medal in the contest, the highest placement ever for a Canadian quartet in the contest.
2016 was a busy year personally for the guys, with tenor Michael La Scala moving to Florida temporarily for work and bass Tom Mifflin getting married. After sitting out of competition that year, the group returned to the contest stage in 2017. For the first time, the boys qualified for the International Quartet Contest in Las Vegas, NV, finishing 47th in the pack.
The name 'Shoptimus Prime—the brainchild of bass Tom Mifflin—is an homage to both [barber]shop and Optimus Prime, the robot leader of the Autobots in the entertainment franchise Transformers. A constant source of confusion among the older [pre-Megan-Fox] generation, the name was proposed as a joke but somehow stuck and has ever since proven to be fittingly symbolic of the quartet's goofy, exhuberant demeanor.
In their time together so far, 'Shoptimus Prime has facilitated youth a cappella workshops, opened for Juno Award winners, busked on the downtown streets of Toronto, sold themselves out for a national advertising campaign, recorded music for an award-winning video game soundtrack, performed alongside college a cappella ensembles, and disseminated the infectious joy of singing to thousands of people, from all walks of life.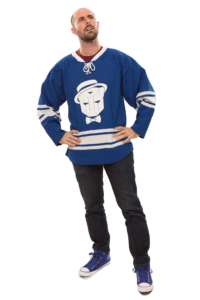 Michael La Scala
Tenor
Hailing from Buffalo, NY, Michael discovered barbershop at the age of 9, when his dad stumbled upon a barbershop quartet and thought it would be something that his son would be interested in. Since joining the Barbershop Harmony Society at 10 years old, Michael has sung in many choruses including the Buffalo Queen City Chordsmen, East Aurora Friends of Harmony, the Batavia Vocal Agenda, SLAM; and quartets including SLD collegiate quartet representatives Universal and Lake Effect, Playback, and district champions and international quarter finalist quartet Mainstream. Michael won an international chorus gold medal with the Toronto Northern Lights in 2013. In May 2012, Michael graduated from Houghton College with a degree in Health and Physical Education and a minor in Music, and in 2014 completed his Masters in Health and Human Performance at Canisius College. Today, you can find him teaching Health and Physical Education at King Center Charter School in Buffalo, and in his spare time, he enjoys ballin', board games, and b-writing music. He thinks Nutella is good stuff.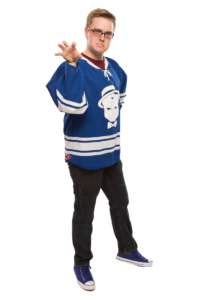 Michael Black
Lead
Michael discovered barbershop in 2007, when he saw a poster for a chorus performance near his hometown of Fergus, Ontario, and convinced a few friends to attend the show with him. He joined the Society in 2009 with the Guelph Royal City Ambassadors, and started singing with the Capital City Chorus when he moved to Ottawa for school that fall. Michael has won the Ontario District quartet contest twice—with 'Shoptimus Prime and X-Factor—and has won three bronzes and a gold medal in the international chorus contest with the Toronto Northern Lights. He serves on the board of directors of Sing Canada Harmony, a charitable scholarship fund to provide funding for vocal music training opportunities. Michael is a graduate of the University of Ottawa with a bachelor of commerce degree, specializing in management information systems, and is working as a project manager at a growing agricultural consulting, training, and marketing firm in Guelph. In his spare time, Michael likes to listen to podcasts, solve crosswords, dabble in web design, and not play sports. In 2004, Michael placed 5th at the Bassmaster CastingKids National Semifinals. He is a fan of Nutella.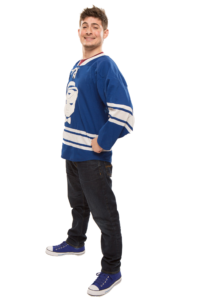 Joel La Scala
Baritone
Also from Tonawanda, NY, Joel La Scala grew up with barbershop, hearing his brother practicing (screeching) the tenor part at all hours of the day. Around age 12, when he discovered that his local chapter had "pizza night" on the last Monday of each month, Joel coincidentally began to attend rehearsals on the last Monday of each month. It didn't take long for him to get hooked, and soon he began singing in various quartets and choruses, including Playback, which finished 2nd in the 2013 SLD quartet prelims, and the Toronto Northern Lights, in which he won gold and bronze international chorus medals. He also enjoys coaching local quartets. Pretty much the polar opposite of Michael Black, Joel was the captain and point guard of his high school basketball team, winning championships and making it rain on a regular basis. Booyah. Joel and his dog Holstein live in San Diego, California. Joel thinks Nutella is unnecessary.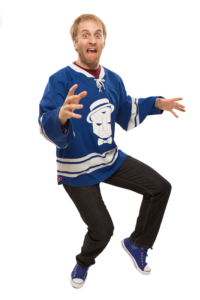 Tom Mifflin
Bass
Of Tom, many things have been said, including, "Many things have been said about Tom Mifflin." Tom discovered barbershop in his hometown of Merlin, Ontario, when he thought it would be funny to create a barbershop quartet for a presentation about the Bubonic plague in his Grade 11 history class. "The Barbonic Rag" isn't a barbershop standard just yet, but Tom has been hooked ever since. After high school, Tom moved to Toronto to attend York University for acting. Tom joined the Society with the Toronto Northern Lights in 2009 at the age of 19, and has won a gold and three bronze medals with the chorus. Tom currently works as an actor in Toronto. When he's not singing barbershop or working, Tom can be found performing around Toronto, playing the piano and the guitar, and coming up with nicknames. Currently he lives in Toronto with his wife, Steph. In 2002, Tom's soybeans placed 6th in Ontario at the Royal Winter Fair. Tom doesn't really like Nutella.