'Shoptimus Prime was approached by StudioMDHR—an Ontario-based independent video game developer—to lend our voices to Cuphead, their first game. The run-and-gun game has the titular character Cuphead fighting a series of bosses in order to repay a debt to the devil.
'Shoptimus provided the voices for two songs in the game using arrangements by soundtrack composer Kristofer Maddigan. The first, Don't Deal With The Devil, plays over the opening title screen of the game, and the second, A Quick Break, can be heard when the player completes a side quest of finding the missing member of the barbershop quartet. The voice of our bass, Tom, can also be heard at the kick-off to every battle giving the player encouragement.
In the two first weeks of release, Cuphead sold over one million copies worldwide. It has gone on to win a number of awards including Best Visual Design and Best Xbox Game of the Year at London's 35th Annual Golden Joystick Awards.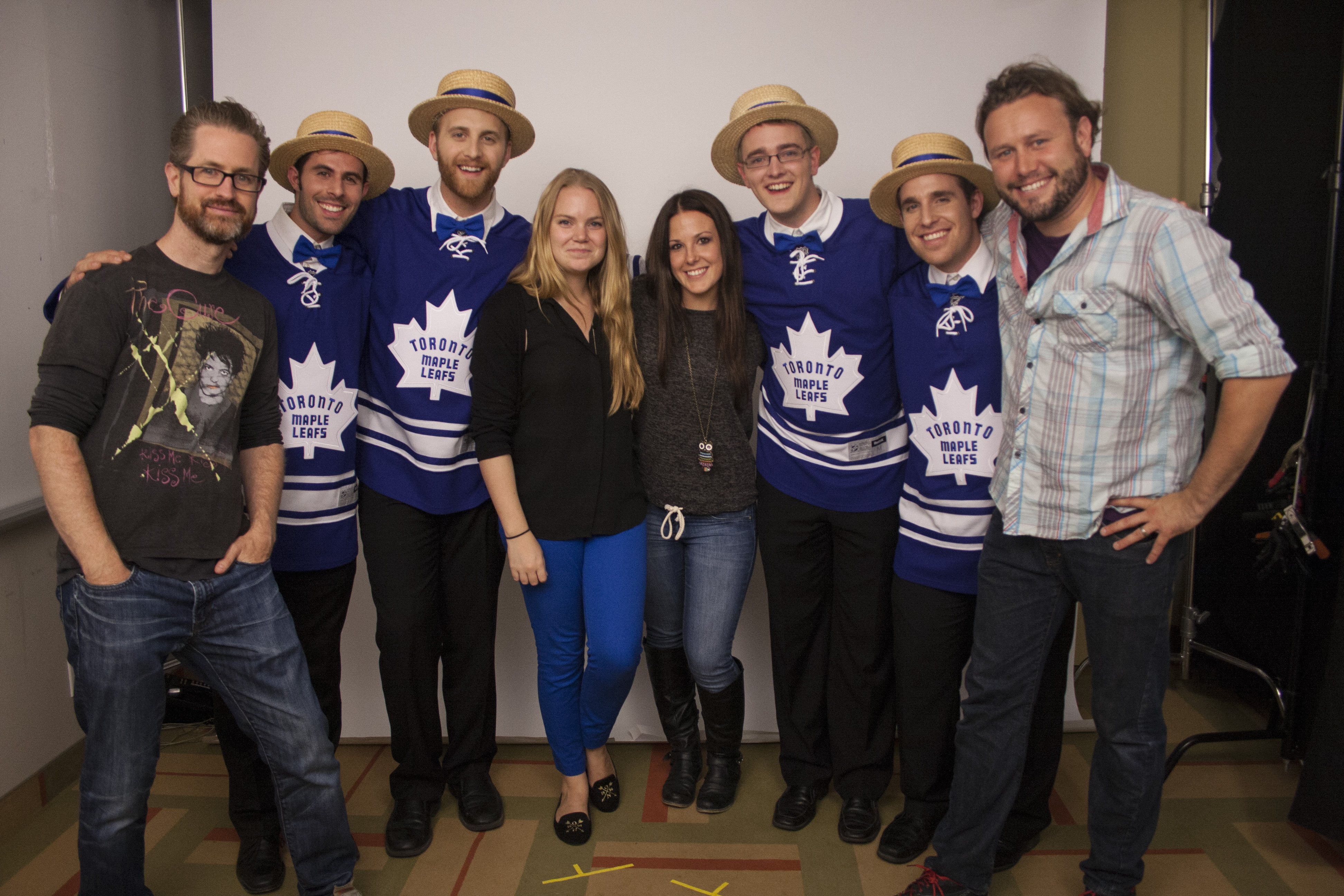 'Shoptimus Prime was approached by MacLaren McCann—a Toronto-based marketing company—to lend our voices for an online advertising campaign put on by MasterCard Canada. On the day of the Toronto Maple Leafs' 2013 season opener against the Montreal Canadiens, MasterCard encouraged fans of both teams to submit tweets and comments heckling their rivals and cheering on their own team, using the hashtag #oldestrivalry. In response, a barbershop quartet—that's where we come in—would convert the snippets into four-part harmony and perform it for the fan.
'Shoptimus Prime acted as the Leafs' quartet, facing off against our "rivals," the great guys from Quartom quartet. With the arranging help of Steve Armstrong, director of the reigning International Champion Toronto Northern Lights chorus, we sang dozens of heckles for Leaf fans online as Toronto sailed to its 4–3 opening-day victory over the Habs (we're still waiting for a public thank you from the Maple Leafs for the big hand our singing played in the win).
Check out the full video of all the harmonious heckles we pumped out throughout the course of the evening.
Go Leafs Go!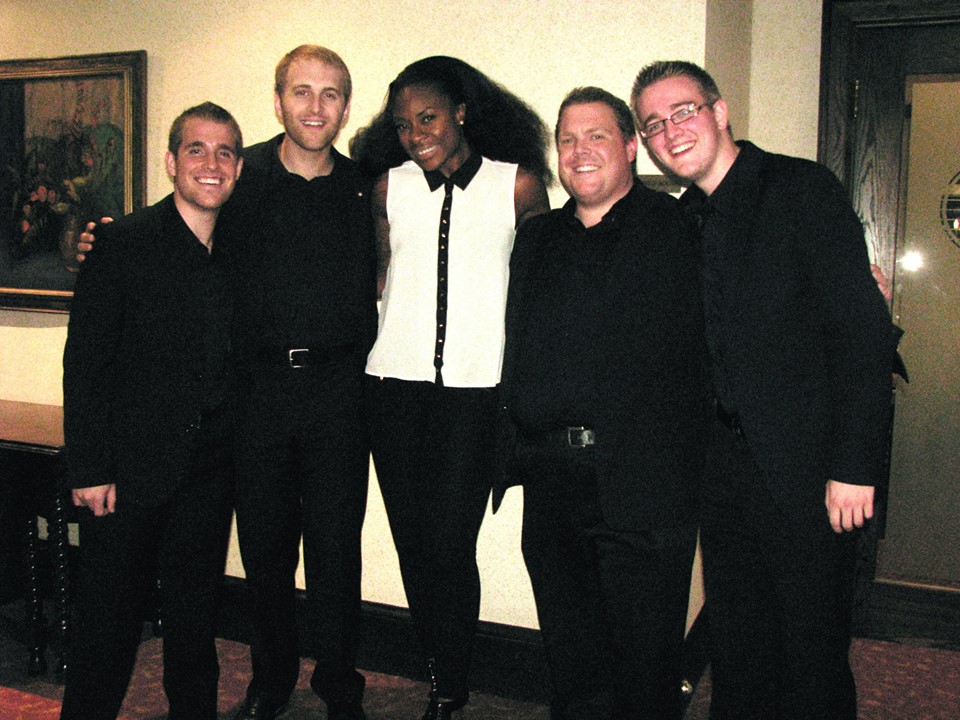 We had the distinct honour of opening for Juno-award-winning singer/songwriter 
Jully Black
 at BluesLink, a fundraiser for 
YouthLink
. YouthLink is an outreach organization that helps engage youth in Scarborough's priority neighbourhoods in social and recreational programs, leadership skills, and one-on-one support. What an amazing night: great venue, great food, great music, and most important of all, a great cause. Special thanks to 
The Complete Singer
's Jordan Travis for filling in for La Rascal on tenor at the event.
If you've got a charity fundraiser or any other event that you're organizing, drop us a line! We'd love to hear from you!
Below is a map of all of the shows, performances, and events we've attended and performed at as a quartet since we started. Chapter shows are in orange, youth outreach and education activities are in red, contests are in green, and miscellaneous events are in blue.
Want to help us add to this map? Why not have us at your next show or event?